About

GOLDEN WOK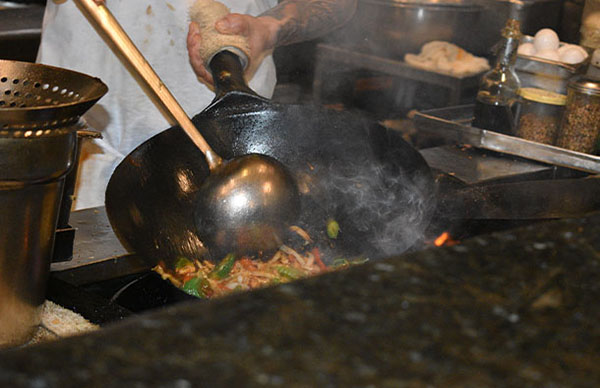 In 1972, Connie Andrews dreamed of owning her own small Chinese restaurant.
It didn't matter that she was not Asian, had no cooking experience and had never cooked on a Chinese stove before.
What she had was determination, persistence, faith and the willingness to work 18-hour days.
Her dreams became a reality on September 7, 1972, when her first Golden Wok restaurant opened in San Antonio. After struggling on a shoestring budget for the first two years, Connie's long days and determination paid off as the restaurant began to gain popularity. Kenneth Lau joined Golden Wok in 1974 and became a partner in 1976. The second Golden Wok location opened later that same year on Fredricksburg Road.
A third Golden Wok location opened in 1987 on Wurzbach Road in San Antonio, featuring authentic Asian cuisine and the city's only dim sum house.
Thirty years later, Golden Wok remains a San Antonio dining destination, famous for its fresh, handmade daily selection of traditional Chinese dim sum. From full-flavored Chef's specials to the Create Your Own Stir-Fry bar, the Golden Wok experience is a symphony of flavors harmonizing to create a fresh and unique Asian dining experience.
Whether you are enjoying a quick meal or lingering over your food and drinks with friends, you will be treated to the best of today's fresh Asian cuisine in a comfortably beautiful and stylish setting.