Dim

SUM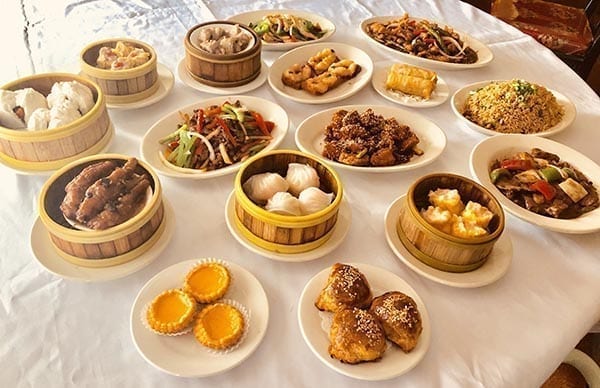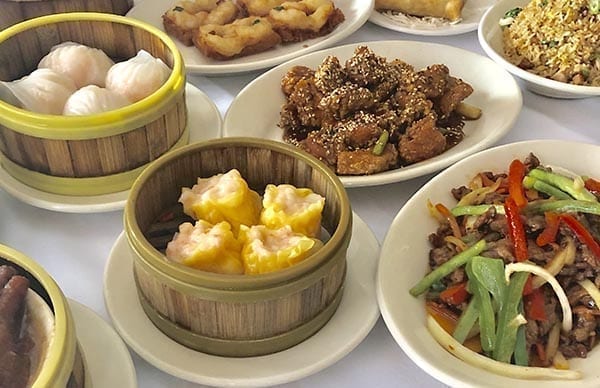 For over 30 years, Dim Sum has been a customer favorite at Golden Wok. With an assortment of seafood, meat, and vegetable dishes that are steamed, fried or baked, Golden Wok's weekend Dim Sum is a deliciously unique foodie experience.  Discover a new and exciting dining experience that is rooted in tradition.Golden Wok's Dim Sum features over 100 authentic dim sum items.  Diners can waive down traditional push carts to place their orders and indulge in a variety of Chinese delicacies that include various types of steamed buns, rice noodle rolls and dumplings.  Guest can choose from a variety of fillings and ingredients depending on their preference.   

Sui Mai, a stuffed and steamed entree shaped like tiny cooking kettles and filled with pork shrimp, as well as Spare Ribs in a black bean sauce and Fun Kwok are just a few of Golden Wok's most requested Dim Sum. 
 The full Dim Sum dining experience is featured during weekend brunch hours (11 a.m. – 2 p.m.) at Golden Wok's Wurzbach location.  Dim Sum is served a la-carte on Saturdays at the Marbach and Loop 410 location.

 As a reminder, it is always tea time at Golden Wok.  Golden Wok offers a variety of herbal Chinese teas that are the perfect compliment to your Dim Sum experience.